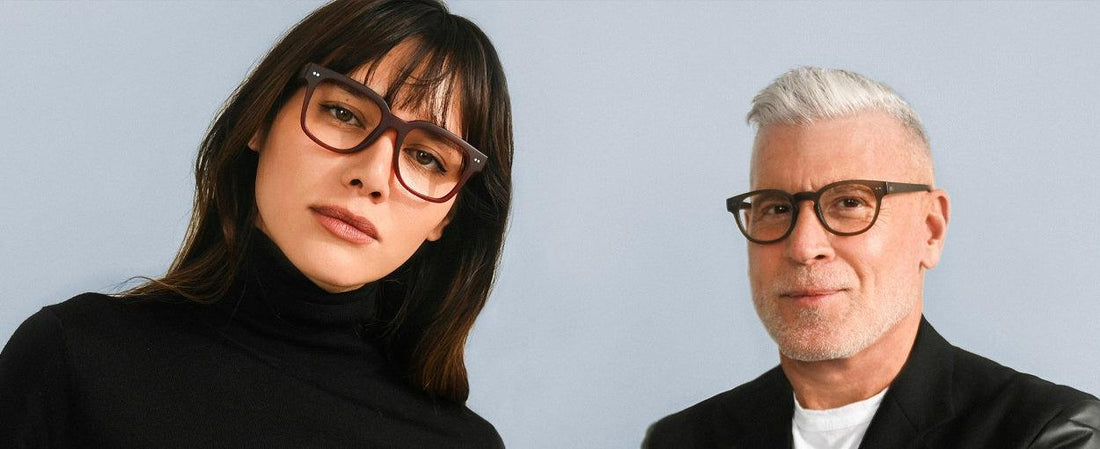 Your Guide to Quality Reading Glasses
What makes quality reading glasses different from low-quality readers? The types of materials used in the lenses and frames. At Look Optic, our readers are made with prescription quality, scratch-resistant, CR-39 lenses, which meet government and industry standards, allowing you to rest assured that your glasses will help you read more easily and comfortably.
If you're interested in finding a pair of quality reading glasses, read the following guide, brought to you by the Look Optic team.
How to find quality reading glasses
1. Find a reliable purveyor
The first step to purchasing quality reading glasses is to find a company that has a reputation for its products. As you browse the web, pay close attention first and foremost to the products themselves—what type of materials are used in their readers? Then, read customer reviews on their website, as well as other places on the internet, to discover what their clients have said about their products and experience. Companies that offer guarantees, free shipping & returns, and trial periods are by far the best in the game.
2.Check the materials
As you scroll through a company's catalog, pay specific attention to the materials used in their readers. High-quality reading glasses will contain durable spring hinges, a smooth finish, and a lightweight design, as well as prescription quality, scratch-resistant, CR-39 lenses. At Look Optic, we even offer a free protective felt case with a microfiber cloth, which allows you to clean, maintain, and protect your readers from damage.
3. Use a virtual mirror
Once you've found a reliable purveyor and checked to make sure that they use quality products, it's time to try your readers on. The best companies out there have virtual mirrors that allow you to see how each pair of glasses look on your face, simply by turning on your device's camera. When trying them on, think about how the size and shape of the frames look on your face, as well as their color. You'll also want to think about where you will wear your quality readers—at home, at school, at work, in the gym, at the beach, on the road? This will determine whether you need blue-light blocking filters or sunglasses, which we are proud to offer our customers at Look Optic.
4. Place your order & try them on
If you've found a pair of quality reading glasses that you like, order them from the company and wait for them to arrive at your house. Once they do, try them on for real and see how they fit. Reliable purveyors will allow you to make minor adjustments at home; however, if you discover that they don't quite work, then you should send them back and request either another pair or a refund—not only do we offer that option at Look Optic, but we also provide our clients with a one-year guarantee.
Get Top Quality Reading Glasses
Purchase a pair of high-quality reading glasses today
Finding quality reading glasses has never been easier with this Look Optic guide. Now it's time to look through our catalog and find the right pair to try on today! You can contact us online by emailing hello@lookoptic.com or calling 1 (877) 857-LOOK.