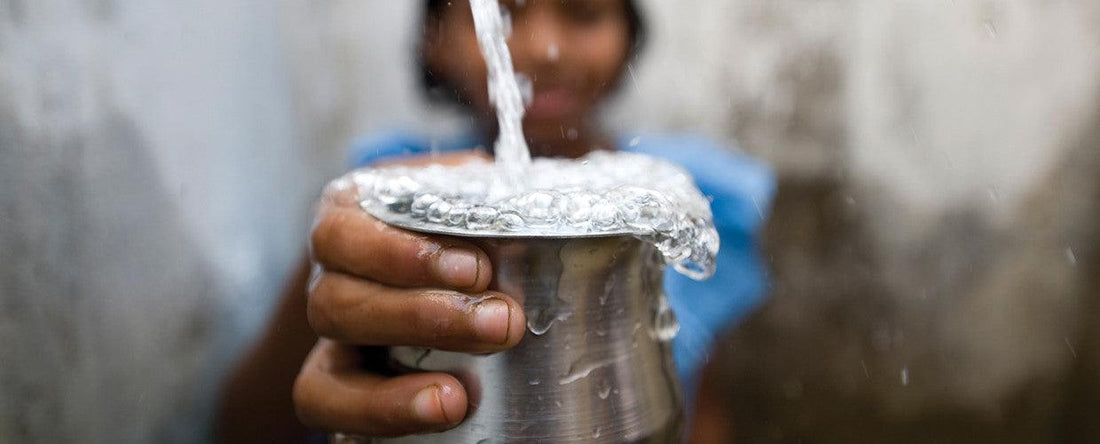 It was an easy choice for LOOK to partner with charity: water, as I have supported charity: water for over ten years. So many of us take the fundamental cornerstone of life for granted – clean drinking water. Clean water, however, is not a given, and over 780 million people go without clean water every day. And contaminated water is the number one cause of preventable blindness worldwide.
100% of all charity: water donations go to actual water projects so donors can see their contributions' real, tangible, and life-altering impact. Private donors fund operating costs so donors can rest assured that every penny they contribute will change people's lives. 
charity: water's founder Scott Harrison's journey from New York club promoter to philanthropist is genuinely inspirational. Since meeting Scott and hearing his story, I have tried to do whatever I can to support charity: water and Scott's important and ambitious goal to bring clean water to every man, woman, and child on the planet.
I was fortunate enough to join Scott on one of his trips to Africa. The experience changed my life and my commitment to giving. That is why LOOK has committed to donating $10 from every order for the first 1,000 online orders (a total of $10,000 -- enough to provide an entire community with clean water) and a percentage of every sale to charity: water. If you would like to give, click here. 
From the bottom of our hearts, LOOK thanks Scott and his entire team at charity: water for all they do and the lives they change daily. We would also like to thank our customers for helping us bring clean water to as many people as possible. 
Thank you,
Andrew