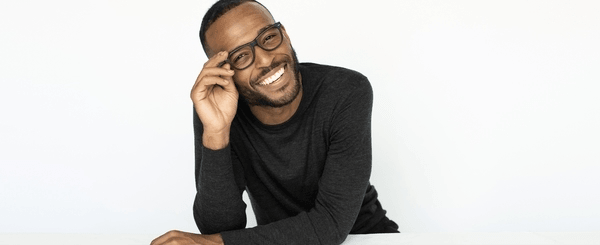 If you spend any time outside, you should consider getting a pair of sun readers. Look Optic—purveyors of the "world's most comfortable reader"—offers customers high-quality reading glasses with 100% UV protection lenses, allowing you to enjoy your days in the sun comfortably and in style.
But why would you want to get sun readers in the first place? Glasses with UV protection lenses are a popular choice for people who already wear glasses but need another pair to use outside to protect their eyes from harmful sun rays. You may find them useful while reading, driving, or simply going about your daily life.
Sun readers aren't only practical —they're also the perfect fashion accessory. When you purchase sun readers from Look Optic, you can browse a wide selection of styles and select frames and lenses for your own personal needs and preferences.
Three reasons to purchase sun readers
1. Protection
Just like you wouldn't spend long periods of time in the sun without sunscreen, you shouldn't forget sun readers to protect the surface tissue of your eyes. Sun readers shield your eyes from harmful UV rays which could cause discomfort and even lead to permanent eye damage. The cornea and lenses of your eyes are very delicate and sensitive, so it's very important to protect them. Pairing your sun readers with a brimmed hat is the best way to fully protect yourself. Helpful tip – clouds actually don't block UV rays, so even when it's not sunny, you could still experience damage!
2. Fashion
Sun readers offer more than protection—they can complete your entire look. Look Optic's products range from fashion statement pieces to professional & serious, allowing you to choose a frame & lens style that perfectly matches the shape of your face and your overall fashion appeal. What's more, with personalizable features such as frame colors, you can customize your look to the finest detail.
3. Convenience
With a pair of sun readers, you can simply switch out your standard glasses with sunglasses without having to worry about contacts or additional accessories. You can bring them along in Look Optic's signature protective felt case and put them on whenever you want, whether you're in the car, at the park, or on the beach. They're lightweight and comfortable so you won't have to worry about any inconvenience.
Order your first pair of sun readers today
Discover everything sun readers from Look Optic have to offer today by looking through our inventory—we even have a virtual mirror that allows you to "try on" our glasses by simply using your device's camera, so you'll know exactly what they'll look like on you before making your purchase.