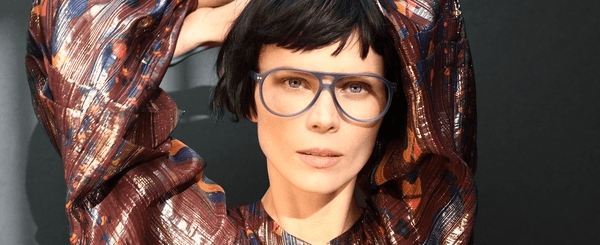 What to Know Before Buying Blue Light Readers
Purchasing blue light readers is the easiest way to protect your eyes from harmful amounts of blue light emitted by electronic devices. If you've been experiencing problems from spending too much time in front of the digital screens on your computer, tablet, smartphone, or television, then you may want to consider ordering yourself a pair. By doing so, you will decrease the chances of experiencing eye strain, thus improving your overall well-being.
As you begin your search for blue light readers, our team at Look Optic recommends educating yourself about blue light blocking technology and learning why it's the best method for protecting your eyes from the harmful effects of engaging with electronic devices. After doing so, browse through our wide variety of blue light reading glasses, available in a diverse range of shapes, colors, and sizes. Pick your readers to fit your particular style and set of needs, from the magnification of the lenses to the shape of the frames.
Four things to know before buying blue light readers
1. Blue Light is Uncomfortable & Harmful
Prolonged exposure to copious amounts of blue light not only causes eye strain and fatigue, but it can also negatively affect your natural sleep cycles. Studies have proven that blue light can prevent the release of melatonin and trigger the production of cortisol, which together prevent you from getting a good, healthy night sleep. Even if you limit the amount of time in front of a screen, you still may be experiencing the effects on your sleep cycle.
2. Blue Light Blocking Apps Do Not Work
While device manufacturers and app designers have started offering users options to reduce the amount of blue light emitted from their screens, it, unfortunately, is not enough to make a difference. By wearing a pair of blue light readers, you're actually placing a layer of physical protection between your device and your eyes, thus decreasing the chances of experiencing the negative effects of blue light on your body.
3. Blue Light Readers Are Universally Beneficial
It doesn't matter who you are—blue light blocking technology will benefit you. For those of you who use a computer to work or study for school, blue light readers will allow you to spend longer amounts of time with your computers and tablets, without experiencing eye fatigue, headaches, and other familiar symptoms of prolonged exposure to blue light. For those who spend their time playing video games or talking to friends and family on video chats, you too can benefit from blue light readers, which not only allow you to see well but also look stylish at the same time.
4. Blue Light Readers Are Not Disruptive
A common misconception about blue light readers is that they are disruptive to someone's natural vision. This couldn't be farther from the truth. Even if you've never worn glasses before, blue light readers are comfortable, easy to wear, and largely unnoticeable. Your vision is neither darkened nor blurred, and with the right set of frames, you can look exactly the way you want while wearing them.
What to look for in purveyors of blue light readers
1. Guarantees
What separates a good blue light reader company from the rest is their level of commitment to satisfying their customers. One thing you will notice on the Look Optic website is a list of promises that we uphold to our clients, including a 90-day trial period, a one-year guarantee, and free shipping and returns. This means that you can choose your favorite pair from our wide selection of readers, get them shipped to your house, try them on, and decide to return them at no additional cost.
2. Quality Products
When you invest in a pair of blue light readers, you need to know that they're made with the highest quality materials available. At Look Optic, our products are ultra-lightweight, featuring Italian spring hinges, a smooth matte finish, scratch-resistant lenses, and a protective felt case with a microfiber cloth. Purchasing our readers provides you with the reassurance that they will last and be protected from a wide range of potential ways to get damaged. Invest in one pair, and you know you won't have to replace them anytime soon.
3. Testimonials
Customer reviews and testimonials will speak to the quality of any given company, but this is especially true for blue light readers, where user experience is so important. Pay careful attention to what aspects of their experience they spoke so highly of, such as customer service, the quality of the products themselves, or the return process. You'll notice Look Optic has dozens of 5-star reviews, all from recent customers of a large range of age groups all over the world.
4. Stylish Designs
The readers you purchase shouldn't just help alleviate your problems with blue light—they should also look good on you. Make sure to find a manufacturer that offers you a wide variety of styles, from vintage and chic to modern & professional. Make sure they also have a virtual mirror, where you can "try on" your glasses by using your device's webcam. This will give you a close-to-accurate idea of what a particular set of frames or lenses will look like on your specific face shape.
5. Customizable Features
Last but not least, the blue light readers you purchase should be personalized. If you require a certain magnification strength, then you should be able to incorporate that into your order as well. Additionally, if you're searching for a certain color, shape, or overall vibe, make sure it's available to you. The more features, the better, as you can make your glasses truly yours!
Discover the benefits of blue light readers today
Try a pair of blue light readers from our selection at Look Optic and enjoy 15% off your initial purchase.