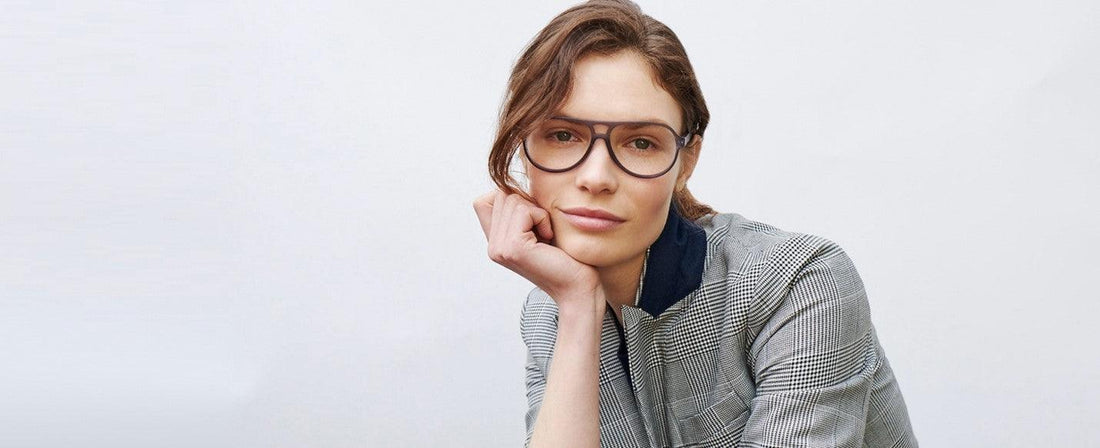 Everything You Want to Know About Stylish Reading Glasses
Reading glasses are cooler now than they've ever been before. No matter your style, there are glasses out there that can add to your unique look and accentuate your personality, all while protecting your eyes and allowing you to live without having to worry about blurry vision, uncomfortable contacts, or unattractive glasses. If you've been hesitant about purchasing a pair of glasses because you're afraid of them hindering your look, Look Optic invites you to shop our catalog of stylish reading glasses. From simple and professional to vintage, modern, and chic, our glasses offer a wide range of possibilities to choose from—and what's more, they are customizable to your prescription, if you have one, and you can choose from various colors.
Reasons to Get Quality and Stylish Reading Glasses
First and foremost, stylish reading glasses allow you to protect your eyes—in more ways than one. A standard pair will allow you to reduce eye-straining, thus preventing headaches and migraines. Blue light reading glasses will provide you with not only improved vision, but a better experience with your electronic devices by blocking harmful blue light. Prescription sunglasses will offer you the unique opportunity to protect your eyes from harmful UV rays while out and about in the sun.
Adding stylish reading glasses to your wardrobe is an easy way to further develop your own personal look. By using Look Optic's virtual mirror tool, you can actually "try on" our glasses using your device's camera. This allows you to experiment with different frame styles and sizes to see which type looks best according to your fashion tastes and face shape.
Stylish reading glasses allow you to protect your eyes and look your best. This means that you can feel good about the way you look and improve your eyesight at the same time, without having to drastically alter the way you present yourself to the world.
Buy Reading Glasses
Find the Perfect Stylish Reader Glasses Today
Discover everything that Look Optic has to offer by using our fit guide—a virtual mirror to "try on" stylish reading glasses—today. With a wide selection of styles to choose from, along with a one-year guarantee, a 90-day trial period, and free shipping & returns, you can experiment with your options knowing we are dedicated to helping you look your best. Shop our selection and styles today.