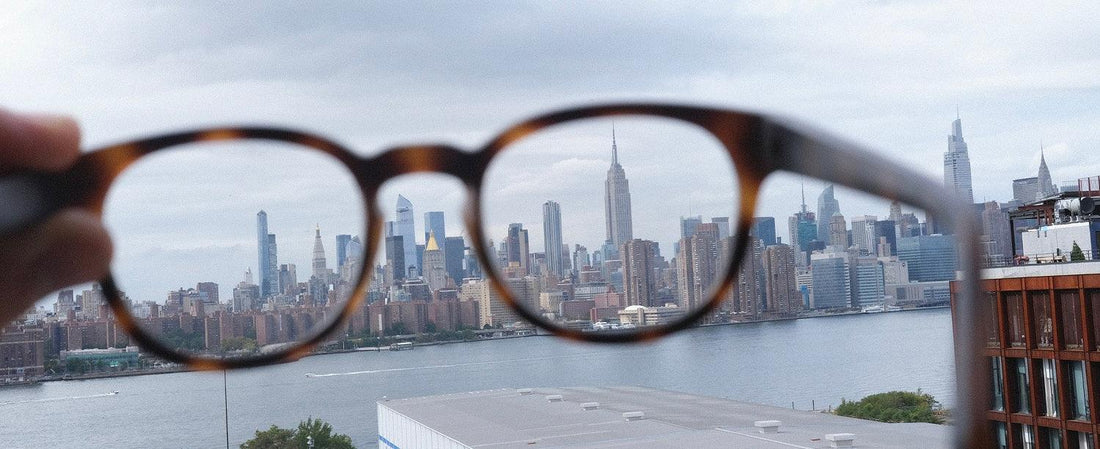 A Guide to Keeping Your Readers Clean
Cleaning your lenses is an important part of maintaining your readers. While a wide variety of things could be causing your glasses to get dirty, it's crucial to keep your lenses clean. By minimizing the chances of your readers getting dirty and knowing how to clean them properly, you will get the most time and value out of them.
At Look Optic, we are proud to provide our customers with a protective felt case with microfiber cloth with every  purchase of a pair of our reading glasses. Our readers also feature scratch-resistant lenses, so they will be both reliable and long-lasting.
Three tips for keeping your readers clean.
1 - Purchase readers that come with a case
When you purchase readers that come with a protective case, you're taking a proactive approach to keeping your lenses clean. Anytime you're not wearing them, storing them in the case will keep them away from everyday dust and grime. This is particularly important if you don't need your readers every minute of the day since it reduces the chances of your glasses getting dirty or damaged. If you're often forgetful, we recommend keeping one in your bag, your car, your office and your home so you're never stuck without a protective case no matter where you go.
2 - Clean your readers regularly with a microfiber cloth
Develop a habit of wiping your lenses off with a microfiber cloth several times throughout the day. While it may be easier to reach for your tee shirt or a towel, microfiber cloths are specially designed not to scratch the lenses or rub around oils and grease in the way another material would. Whenever possible, avoid using any other material to clean your readers, along with glass or surface cleaners, which could cause even more damage.
3 - Consider investing in different readers for a variety of uses
If you need readers while you work, read, or study, then it may be a good idea to purchase a few different pairs. This way, you can use a certain pair for activities that may get them dirty. The extra bonus of having multiple pairs is that you can have readers and glasses that can match your different styles and outfits, whether it's a vibrant sun dress, a fancy suit, a casual running outfit, or a bikini for summer.
Buy Readers
Order a pair of easy-to-maintain readers today
One of the easiest ways to keep your readers clean is to buy a quality pair from the start. All of the reading glasses we offer at Look Optic are made to be durable and lightweight. They're built with the finest material, like Italian spring hinges that don't loosen easily or break when bending. Additionally, all of our readers are equipped with a wire core temple that can be adjusted without heat, which means you can adjust them to fit perfectly without leaving the comfort of your own home.
Shop our collections and choose your next pair of readers today!