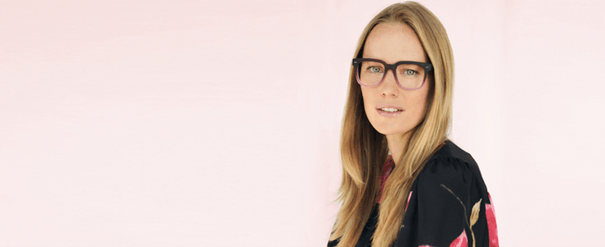 2021 Guide to Timeless Reading Glasses for Women
Everyone needs a pair of timeless reading glasses. Sure, you may want to make a statement with retro readers, or you may want to try out the latest, trendiest shades, but at the end of the day, you need something classic, something traditional, and something appropriate for any occasion. This is where timeless readers come in.
At Look Optic, we have a wide range of reading glasses for women, including timeless classics, such as our Cosmo, Sullivan, and Abbey designs. And with the possibility of choosing a color—from black and navy to gray and crimson—you can create a look for any setting. Whether you're looking for a new pair of reading glasses to wear around the house, in the office, out to dinner, or on vacation, we have you covered. And if you're particularly interested in curating a timeless, classic look, then look no further—just take the time to check out our 2021 guide to timeless reading glasses for women, direct from the Look Optic team.
How to choose timeless reading glasses for women
1. Shape & Size
The shape and size of the frames say it all. Over the years, designers of reading glasses for women have experimented with thick, oversized frames that hang heavy on the bridge of your nose, as well as thin frames with quirky features like horn-shaped rims. If you're going for a timeless look, avoid both of these styles and go for something a bit more neutral. At Look Optic, our Sullivan and Casper are both excellent choices, offering sleek designs that are neither too loud nor too eccentric.
2. Color
The color of the frames is probably just as important as the shape and size. As a rule of thumb, choose colors that compliment your skin tone and hair color, avoiding tones that create too much contrast. Black, navy, and gray are all great choices, and depending on your personal style, possibly also crimson or tortoise.
3. Material
Avoid reading glasses that are made from cheap materials. When possible, go with a pair of readers with a smooth matte finish, spring hinges, scratch-resistant lenses, and an ultra-lightweight design, like the ones from Look Optic. This will make all of the difference not only in terms of creating that timeless look but also ensuring that they're top-notch.
Buy reading glasses for women
Timeless reading glasses for women in the 21st century
1. Blue light blocking lenses
Timeless doesn't have to mean old-fashioned. Just because you're after a pair of reading glasses for women that are classic doesn't mean you have to ignore the conditions of the 21st century. At Look Optic, our glasses are also available with blue light blocking lenses, which protect your eyes from harmful rays emitted from electronic devices like phones, tablets, computers, and even televisions. What's more, you can select your magnification, allowing you to read on screens just like you do with books and magazines.
2. 100% UV protection lenses
Protecting your eyes from the sun is even more important than protecting them from electronic devices. This is why we also have reading glasses for women that offer 100% UV protection. Available in a wide array of styles and colors as well, you can enjoy all the benefits of having a normal set of readers, but with the added bonus of being able to wear them outside with all the advantages of sunglasses—with the possibility of adding magnification, if desired.
Buy Timeless reading glasses for women
Buying your reading glasses online
1. Peruse our catalog
The first step to buying your reading glasses online is visiting our website and looking through our catalog. This is the best way to get a feel for what we have available and then decide on a pair that accentuate your style and meet your needs!
2. Choose a style
Cosmo, Sullivan, Laurel, Liam, Abbey, Bond, Casper, and Wills—these are our current designs in our woman's catalog. Each design offers a different look, from half-moon and rectangular lenses to oval and aviator frames. What's more, each design has a different set of colors, so you can choose the perfect tone based on your look!
3. Try them on
With our virtual mirror, you can try on as many pairs of readers as you desire, all from the comfort of your own home, office, or wherever you are in the world! This feature uses your device's camera to allow you the opportunity to see what different colors and shapes look like on your face. This way, there won't be any surprises when your order shows up on your doorstep.
4. Place your order
Ordering reading glasses for women is simple with Look Optic. You simply have to add your glasses to your cart, and then submit the order form.
5. Give them a try!
When your glasses arrive, you'll have a 90-day trial period, a one-year guarantee, and free shipping and returns, ensuring that you are fully satisfied with your purchase.
Buy Reading Glasses Online
Why Look Optic
1. Affordable
The founder of Look Optic started the company aiming to provide customers with the possibility of owning several pairs of reading glasses without having to break the bank. Our prices today reflect that vision, and our customer reviews serve as a testament to that.
2. Reliable
Check out the materials used in our glasses, and you will notice that they are high quality. We are so confident in this statement that we offer our customers a variety of guarantees and perks, including free returns and a 90-day trial period.
3. Cool
The Look Optic style is undoubtedly cool—all you have to do is scroll through our designs and find the right look for you. With a healthy mix of both the timeless and the modern, we hope to offer you a pair of readers for every imaginable occasion.
Order your pair of reading glasses for women today
Who knew curating a timeless look could be so easy? Now that you understand everything that Look Optic has to offer, we invite you to visit our website, peruse our catalog of reading glasses for women, and try on a pair with a virtual mirror today. For more information email hello@lookoptic.com or call 1 (877) 857-LOOK today!