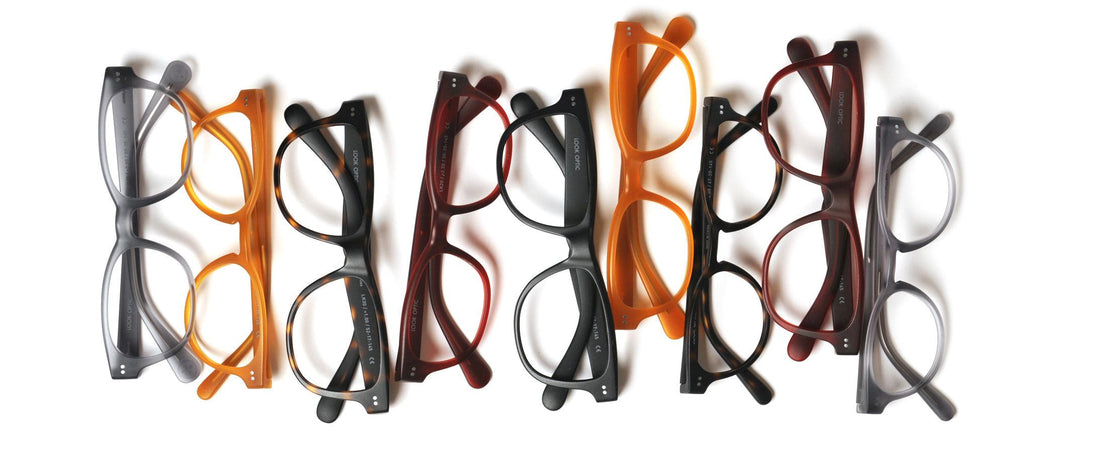 2021 Color Guide for Reading Glasses
What color reading glasses should I choose? At Look Optic, we offer our customers a wide variety of colors to choose from. For those searching for readers that are simple and classic, we have black, navy, and grey frames available; for those looking for glasses that make a statement, we have honey, crimson, and tortoise, to name a few. If you're not sure which color—or frame style, for that matter—looks good on you, we invite you to try out our virtual mirror, allowing you to see exactly what a pair would look like, simply by using your device's camera.
But before perusing our catalog, we encourage you to check out the following guide for selecting the color of your reading glasses, so that you can rest assured that you'll love the way they look on you.
Your guide to choosing the right color reading glasses
Skin tone
First and foremost, you should keep your skin tone in mind when selecting a new pair of reading glasses. Since readers are accessories, they have the potential to either greatly alter or minimally complement your features. For this reason, ask yourself the question: Do I want to call attention to my glasses, or do I prefer to create a more balanced look so that they blend in? If you have a lighter skin tone, consider purchasing a pair of reading glasses with clear or champagne frames; for darker skin tones, consider readers with navy, crimson, or black frames.
Setting
Secondly, you need to keep in mind where you plan on wearing your reading glasses. Some settings, such as traditional work environments, require employees to maintain a classic, formal look; other settings, such as the gym, are more open to interpretation. Similar to our suggestions regarding skin tone above, we also recommend considering how much you would like to blend in or stand out in your respective environment. Black, navy, and tortoise are all relatively safe options, while brighter colors such as chestnut or berry might be more appropriate for more informal settings.
Buy Reading Glasses
Choose the color of your reading glasses today
Now that you have a better understanding of what color reading glasses are available at Look Optic and how to choose the right tone based on your features and setting, take a look at our website at the wide range of styles and colors available, so that you can find the perfect pair of readers based on your personal look and lifestyle. For more info email hello@lookoptic.com or call 1 (877) 857-LOOK today!