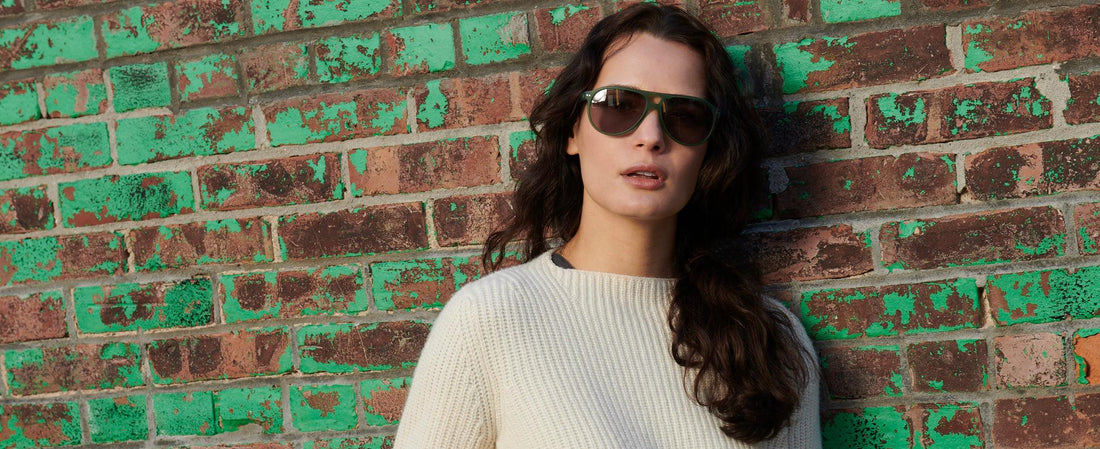 5 Reasons for Wearing Reading Sunglasses
Whether you're planning a vacation by the beach or simply enjoy sitting out on the porch in the morning sun reading the news, having a pair of reading sunglasses is a must. These 100% UV protection shades offer protection that your normal reading glasses can't.
At Look Optic, we've matched many people with their ideal set of reading sunglasses. However, if you're not convinced they're right for you, we've collected some important things for you to consider here.
Protection from Cataracts, Macular Degeneration, & Pterygium
One of the foremost reasons for using reading sunglasses is that they offer a layer of protection for  your eyes. cataracts, macular degeneration, & pterygium are all conditions  that you're more likely to suffer from if your eyes aren't shielded  from direct  sunlight. Unfortunately, such ailments can make it much more difficult to read and become painful with age, so investing in sun readers is a great way to add another layer of protection to your eyes.
UV Protection
It's no secret that UV rays from the sun can wreak havoc on your skin, but many people aren't aware that they can also be particularly damaging to your eyes. Have you ever felt a burning sensation in your eyes after spending a day out in the sunshine? Overexposure from UV rays can lead to some of the vision problems mentioned above, but finding sun readers that offer UV protection is easy when shopping with Look Optic. With 100% UV protection in every pair, you'll find it much easier to read in the sun and keep your eyes healthy at the same time.
Cancer Prevention
Did you know that a large number of skin cancers are found on the eyelids?This is often due to excessive UV ray exposure to the skin but can be easily prevented with a high-quality pair of reading sunglasses. The 100% UV protection in Look Optic's reading sunglasses not only protects the surface of the eye itself, but also the surrounding sensitive skin, where it's almost impossible to apply sunscreen yourself. If you have a history of cancer in your family or are at a higher risk of health complications due to UV exposure, adding as many layers of protection to your eyes as possible is essential.
Sunglasses Can Make You Feel Stylish
Lastly, but certainly not least importantly, sunglasses can give you a new look that's stylish and that makes you feel your best. You'll be protecting your eyes from damage while also revitalizing your outfit with the right pair of reading sunglasses. Wearing reading sunglasses shouldn't take away from your appearance, but highlight your unique features in a fun new way!
Buy Reading Sunglass
Contact us today for more about reading sunglasses.
All of the reading sunglasses from Look Optic feature Italian spring hinges that don't get loose, lightweight and extremely durable frame materials (TR90), as well as a wire core temple that allows you to adjust your glasses at the temple (without heating).
Contact us now to learn more about our collections by emailing hello@lookoptic.com or calling 1 (877) 857-LOOK.