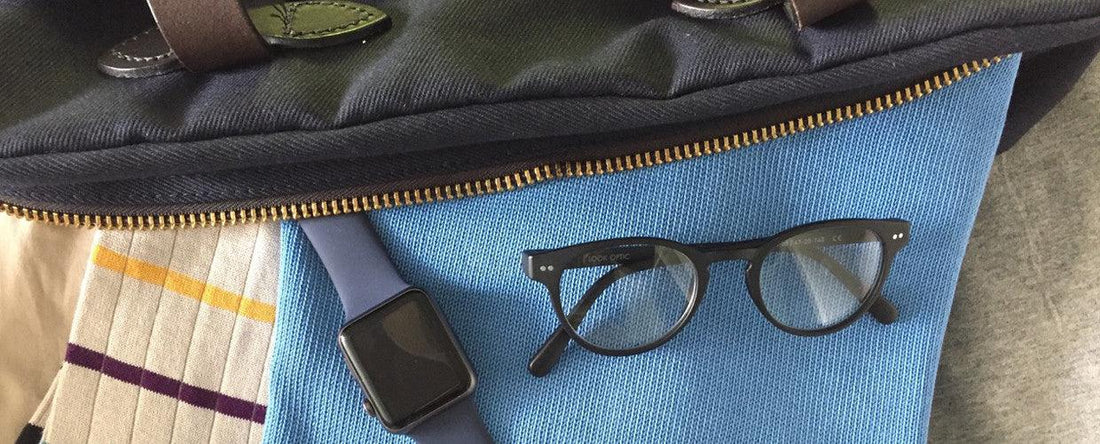 REFRAMING THE CONVERSATION AROUND READING GLASSES
Welcome to the LOOK blog. If you have read OUR STORY on the website, you know LOOK was created to fulfill a very specific need by creating a real alternative to expensive prescription reading glasses.  Readers that meet or exceed the style, function and quality of high end frames and lenses you would purchase from an eye care professional.
Our journey started after I spent over a year resisting visiting an eye doctor for an eye exam, despite knowing I needed vision correction.  When I finally went to the optometrist and he confirmed what I already knew about my eye health, I, like most people, purchased very expensive prescription eyeglasses and prescription lenses from my doctor.  Although I was happy to have my vision restored and have great looking frames, I was not happy about the price, especially as I quickly grew bored with owning just one pair/style of glasses.  Not to mention, I soon discovered that it's important to have glasses in every room when you depend on them for reading, but I knew of no real alternatives to very expensive prescription frames.
Then, I discovered an alternative to expensive prescription glasses on a trip to Paris.  While shopping, I randomly came across what I thought were well-designed reading glasses at a very affordable price.  I purchased four pairs on the spot and excitedly called my good friend, who would become my LOOK partner, and said: "I know what our next business is. We are going to create the swatch watch of readers." I described to him high quality, fashionable readers in great colors and designs, offered at a price that would allow consumers to collect multiple pairs.
I was confident about the idea, but with a background in market research, I wanted to hear directly from consumers. Over the next few months I spoke to anyone I saw wearing a pair of reading glasses.  I asked them about their likes and dislikes, and thoughts on what would make a perfect reader.  These conversations proved fascinating.  I spoke with a diverse array of people from a formula one owner in Los Angeles who purchased over the counter reading glasses at drugstore, to a friend wearing his wife's reading glasses at an important business meeting over dinner in New York City.
Many were quick to point out that there was competition in the market I was targeting, but all conceded they weren't impressed with the available products, especially when it came to there being an abundance of cheap reading glasses.  So began our mission to solve our eyewear problem by forever reframing the conversation about where you buy reading glasses, how much you should pay for them, and how they function as a fashion accessory. With UV protection, blue light filtering, and anything but a one-size-fits all approach, small print, close-up reading, and brand name sunglasses don't stand a chance.