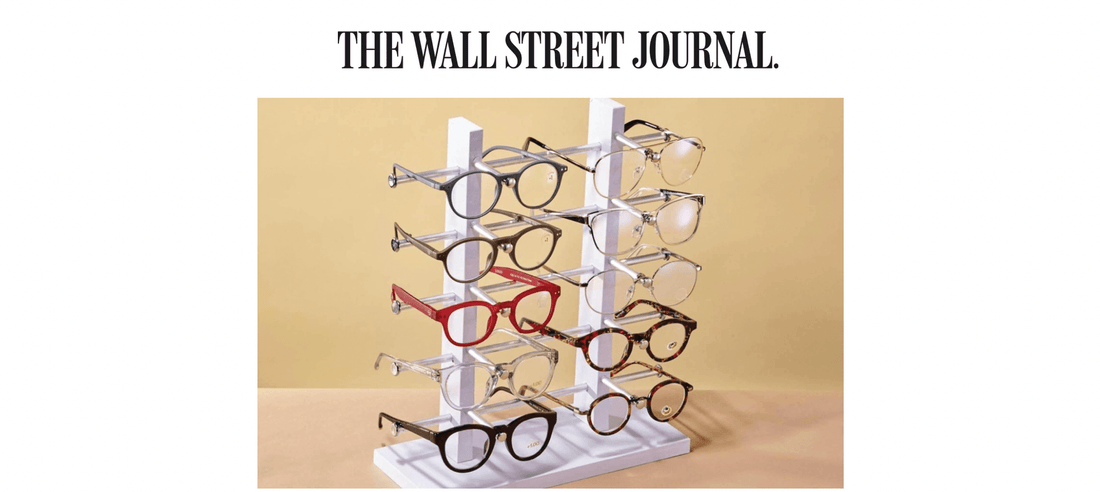 Stylish Reading Glasses: No Longer A Rarity Thanks to Gen X
Readers have just seen a big upgrade in style, as newly squinty generations demand spectacles that satisfy the most important requirement: looking good
The Wall Street Journal mentions Look Optic Sun Readers! 
New companies such as Look Optic, California-based MEeyye (pronounced "my-eye"), and the Book Club, based in Sydney, Australia, offer nonprescription readers that are chic and well-made. In many cases, pairs can be easily ordered from (and returned to) the brands' websites, a practice pioneered by eyeglass maker Warby Parker. These spiffy specs are also sold in museum shops and independent bookstores. With prices in the $70 range, they're costlier than drugstore brands but considerably less pricey than prescription lenses in designer frames.


They're also attuned to fashion trends: Look Optic, for example, releases two limited-edition colors each season—currently, champagne and army—a strategy straight out of the high-end fashion playbook. The brand focuses on travel needs as well, offering sunglasses for poolside reading, and stocking its readers in hotel shops and at stores within transportation hubs such as New York City's Grand Central Station.