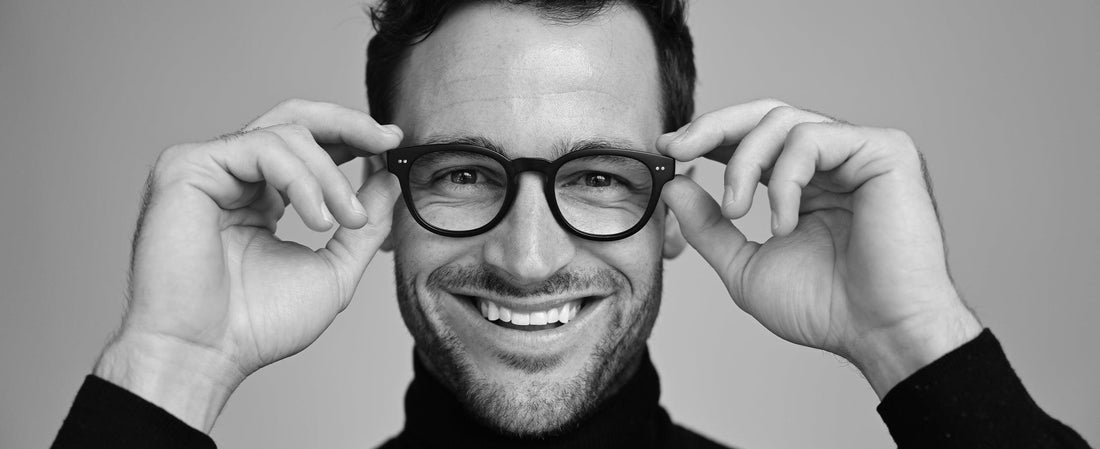 The Casper – A Reader for Everyone
These days, finding a pair of readers that suits you is easier than ever. However, those who are more fashion-forward probably want a versatile pair of stylish reading glasses that matches anything, which is why our team here at Look Optic loves our Casper frames. For those who want to add a little fashion flair and accessorize with their readers, the Casper is the ideal frame.
Below we've highlighted a few of the reasons why our Casper reading glasses are one of our best-selling pairs of readers!
 4 Things that Make The Caspers Great Stylish Reading Lenses
Classic Look
One of the top things that make our Casper reading glasses so popular is that they boast a classic look inspired by understated sophistication. This frame sits right on the line between fashion and functionality. Because of its timeless look, the Casper will never go out of style, making it a great choice no matter the year or season.
Adaptability
Another reason why we love our Caspar reading glasses is that they look great on any gender. Today, gender is no longer a determination of what you can and can't wear. These frames look great on anyone, whether you have square, bold angular features or softer features. Additionally, if you're searching for the perfect color for your seasonal outfits, the Casper is available in everything from neutral colors like black, gray, and navy blue, to more eye-catching colors like tortoise, espresso, and chestnut.
Perfect for Every Outfit
The Casper frames help enhance any casual outfit, as well as adding a pop of style to your formal wear. This makes them both a stylish choice, as well as one that's versatile, working with everything in your wardrobe. Whether you're attending a formal company dinner or a backyard barbecue, the Casper frames have you covered.
Quality Materials
Like all of the stylish reading glasses from Look Optic, the Caspers are built with high-quality materials, providing you with a pair of prescription-quality readers at a fraction of the price. Our lenses are available in magnification strengths ranging from +1.0-+3.0. All of our frames are crafted with Italian spring hinges that won't break when you need them most, as well as a wire core temple that allows you to adjust your glasses at the temple (without heating).
Contact us today for stylish reading glasses!
For those who want a pair of stylish reading glasses that are functional, the Casper makes the perfect fit. For more details about our inventory or to order a pair, contact us today at hello@lookoptic.com or 1 (877) 857-LOOK.