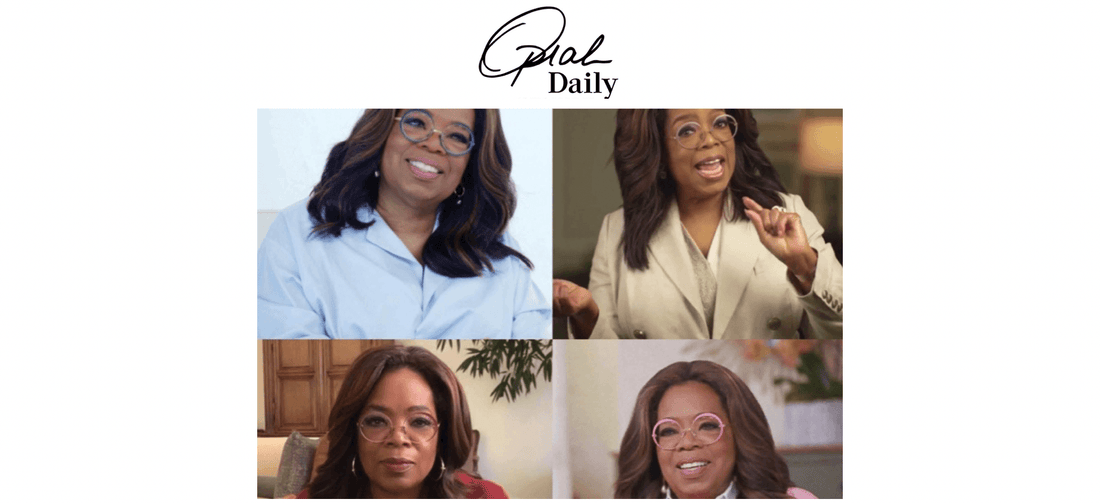 Where to Shop Oprah's Glasses
She has them in a few shades...
Oprah Daily features the Laurel Readers in Clear!
Look Optic Laurel Readers
It's no secret that Oprah has a pretty impressive collection of glasses. She rocks her specs everywhere from the red carpet to her own backyard. And most recently, Oprah donned a stunning pair of frames during her blockbuster CBS interview with Prince Harry and Meghan Markle.


If you're looking to score a pair similar to Lady O's, we can tell you that she got them at one of her favorite shops, InSight Opticians, in Washington, D.C. She even took us along on a shopping trip to the boutique in 2019 when she purchased two new pairs.


"I have glasses from all over the world, but I like coming here because Yolanda takes care of me, and when new pairs come in, she lets me know!" Oprah tells us.